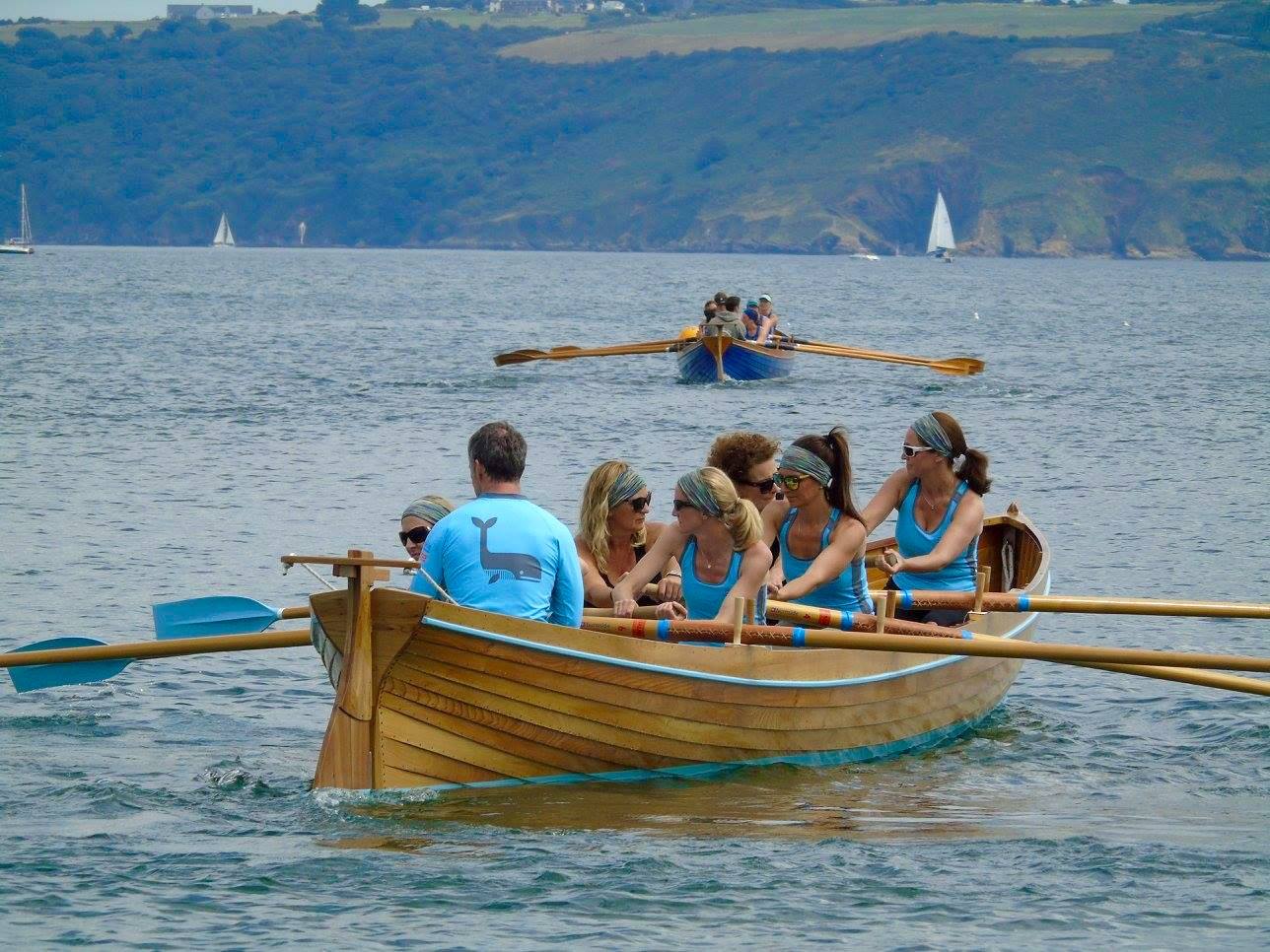 08 Aug

Rame Regatta

What a weekend at Rame. This is always a calendar highlight and it didn't disappoint this year for Clifton.

We travelled to Cawsand with 10 rowers, 5 girls and 5 boys. So we needed to recruit 1 new rower for every race.  The gig community obliged and we had full crews every time we went onto the water.

A policy decision was made that we only enter the 'A' crew races and see how we fared. We want to compete against the best and so we had no entry to the 'B' or 'C' races. Of course this would be extremely hard and boy it turned out to be very stiff competition.

First up were the men. Fraser at only 17 making his competitive debut for the Clifton A crew.  They flew off the line and kept with most of the field for a long way towards the first Mark.  It then became apparent that our main competition was going to be against a boat called Vault.  We had them to just before the first Mark but they came back very strong to get water before the turn.  That seemed to then settle the scene. We rowed hard and never lost ground from Vault for the rest of the race but finished just last out of 8 crews in the Men's A second heat.  A finishing time of 15min 7 seconds.  As the day progressed it turns out that this time would have placed us second with the second heat Men's B race.  An extremely good row.

Next up our Ladies A crew. Blimey, I thought the men were fast off the line but they were nothing compared to our girls.  They hit the start like a bullet.  From the outside of the track we glanced across and we were lying in first place for ages on the first stretch.  Eventually overhauled but rowing with fantastic rhythm we came to the first left turn Mark.  Keeping our outside line the inside boat had water.  Unfortunately an unexpected right turn from the inside boat saw us have a terrible clash with them.  There was nothing we could do.  We had to call to stop rowing and back up, something no one wants to hear.  We untangled and rowed on.  The girls were brilliant but just couldn't close the gap with boats in front and finished behind them bar one.  In the row to chase them down we left the boat behind us way back and so our amazing girls had beaten a ladies A crew boat.  Just fantastic and another sterling performance from the girls.

Next up, the Men's vets crew. Much like the Men's A race quick off the line again but we didn't quite have the stamina to carry on at that pace.  Our new race day recruit from Mounts Bay, Bernard, taught us new tricks on the turns and Avona was running fantastically but we still finished last behind Vault once again.  A fantastic effort by all once again.

The Ladies vets were next. This time we had help from Sarah from Cotehele.  Again, an amazing effort and we managed to beat one boat.  Solid rowing and much learned along the way.

Finally we had entered the Mixed race. This time both our coxes were rowing and so we called upon the expert help of Glenn from Bristol to Cox us.  As soon as Glenn took control of Avona we knew we were in good hands. He was sharp and we all sat up, listened to what he said and did precisely what he told us to do.  This time we were not quite as fast off the line but we were in our stride straight away.  We were never allowed to rest and all the time Glenn made us change up a gear.  We rowed through 3 or 4 boats to stay level with stiff competition to the first Mark.  A fantastic first turn put us a length in front and some solid rowing placed us in front again at the next turn.  We gained another length on that turn and had the whole course length to race back and try to keep our position.  Big hearts, exhausted muscles, nervous energy and the sheer will to stay ahead saw us row away from them to finally beat 5 boats in this race.  We were ecstatic…..and totally exhausted.

What a day's racing. Everyone loved it and a big thank you is due to our nomad rowers who helped us out on the day.

The evening beckons at Rame and after a wash, food and already too much to drink, the party started in the Rame gig shed. A live band provided an opportunity for dancing the likes that hasn't been seen in many a year.  Great fun had by the whole of the Clifton travellers for the day.  Some green marker pen shenanigans (we have to stop that) and a marvellous day over.  Well done Clifton, the best rowing to date and best dancing to date!